History
Founded in 1983, KIAN today has over 30 years of manufacturing experience in the furniture industry. We have a long-established global reputation as a reliable supplier of high quality furniture at cost-effective prices, and a track record of satisfied customers to prove it.
KIAN has won numerous awards almost yearly since 1996.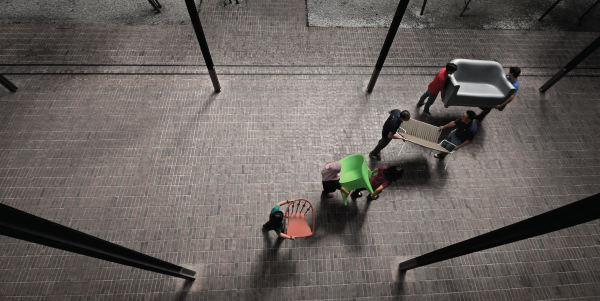 In 2007, KIAN built our own manufacturing plant. The world-class factory complex in China spans over 400,000 sq ft and conforms to stringent worldwide standards (ISO 9001:2008). KIAN's extensive manufacturing capabilities, patented technologies, huge warehousing facilities, dedicated local service and a comprehensive logistics network single us out as the natural choice for all furniture needs.
Kian Interiors
KIAN Interiors Sdn Bhd is an arm of the KIAN Group that is highly experienced in Furniture & Fixtures solutions for the accommodations industry. We cater to hotels, resorts, serviced apartments, hostels and student accommodations.
KIAN Interiors supplies its own original designs as well as bespoke pieces that are specially made for your project. We offer comprehensive packages such as our Room-in-a-Box solutions which are pre-designed room solutions that can be tailored to your required budgets and styles. Or if you prefer, we can develop projects which your team of designers and architects supply to us.
Talk to us also about solutions for public areas such as lobbies and corridors, restaurants, cafés, bars, banquet halls and function rooms, room furniture and outdoor areas.
The KIAN Group of Companies is an established total furniture solutions provider with almost 40 years of manufacturing experience in the furniture industry. The Group operates out of ten international locations (Malaysia, China, Hong Kong, Taiwan, Singapore, Myanmar, Cambodia, Australia, Indonesia, India) and has committed manufacturing partners and appointed regional representatives in Vietnam, Indonesia and South America to service over 100 nations worldwide (and counting).
Our Team
These are our folks. There's a China team and a Malaysian team, and we all pull together as one to get every project done right. Really we do. Meet the people behind the names and the smiles.
Awards
KIAN has won numerous awards almost yearly since 1996. We are also official suppliers to the Olympics.